Digital Marketing


For Tradesmen
Website Design & SEO For Tradesmen
If you're a tradesman, ensuring you maintain a flow of clients is paramount to the success of your business. Whilst word of mouth from happy customers is always the best source of leads (and it's free!), it's important not to solely rely on one source to fuel your business.
In the past, you might have advertised in the Yellow Pages directory or the local newspaper, however most people now look online to find what they need. A simple search online will often bring up a list of available tradesmen but what if you're not there? You could be loosing out on potential customers!
From Facebook to Google, people are using the internet in various ways to find the right man or woman for the job. Whatever your trade may be, you need to ensure your have a web presence if you're to successfully compete for business.
Positive Rank has the expertise and experience to deliver a single digital marketing service or a complete package of digital solutions for tradesmen in the UK. We can take care of your online web presence whilst you concentrate on doing what you do best – delivering the right job for your customers.
Digital Marketing Services For Tradesmen Include:
Our Services Are Suitable For:
Plumbers
Builders
Roofers
Electricians
Painters & Decorators
Plasterers
Joiners
Drainage Engineers
Interior Designers
Gardeners
and more!
Professional Digital Marketing Services For Tradesmen
The first thing that any tradesman needs when attracting customers online is a website.
Positive Rank delivers bespoke web design for tradesmen to showcase your services and examples of your work.
With your contact details and an easy-to-use contact form situated throughout the website, our strategically created websites are designed to convert visitors into leads.
As we mentioned, word of mouth is such a powerful influence and can convince customers who may be choosing between your business and another. That is why we position your reviews or ratings on the website to highlight the good work that you're doing with the testimonials of satisfied customers.
With a modern, responsive website design that can be viewed properly on desktops, mobiles and tablets alike, your website can be the destination that provides people with everything they need to know about your business.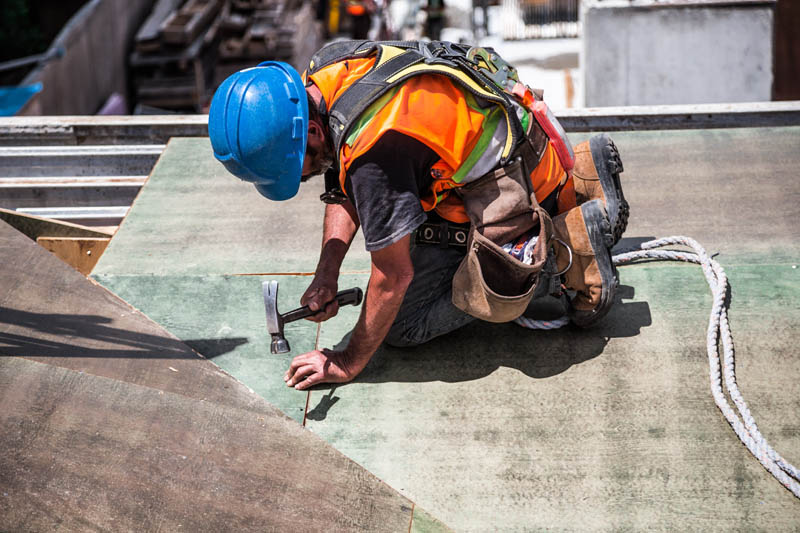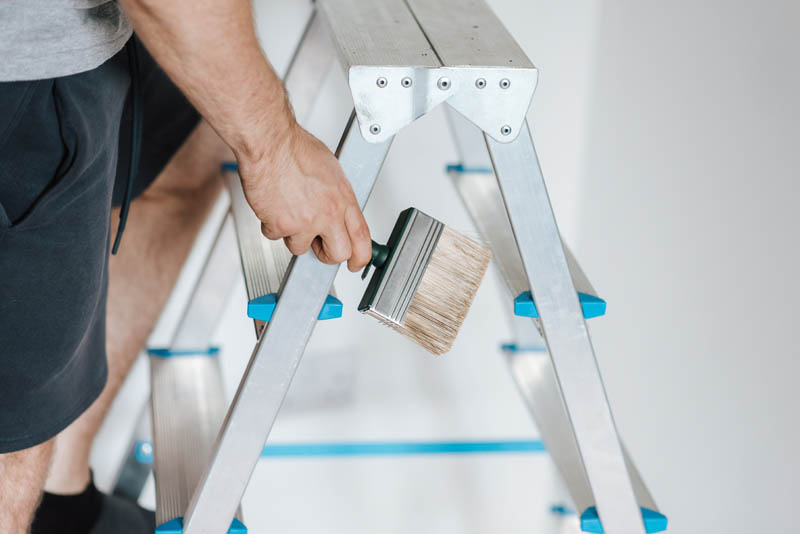 Having a website created is the first step in having an online presence. The next is making sure it can be found by people searching online for your services.
Positive Rank has vast experience in delivering tradesman SEO (Seatch Engine Optimisation) that achieves results. By optimising your website for keywords related to your business, we can help to increase the organic traffic to your website. More traffic means more visitors to convert to leads, whether that's a customer sending you an email, text or phone call enquiring about your services.
Our bespoke SEO for tradesmen websites includes keyword research, competitor research, content writing, citation and backlink building, speed improvements and much more. We will audit your website to see what is required and devise a SEO strategy to ensure your website performs at its best. We will even liaise with you so we can understand the services you offer and discover which of your services you wish to drum up business for.
If you already have a website that has been designed by someone else, that's fine! We can undertake SEO on most websites providing that full access is given so that we can make the necessary changes to optimise your website.
If you have a website but need to drum up business quickly, then it may be worth considering Pay Per Click advertising. This allows you to advertise your website and services prominently on search engines like Google and Bing s that you can be seen by the masses in an instant.
Where SEO takes time positively improve your website's position for organic rankings, which don't cost anything to click, PPC allows you to appear above the organic rankings but at a price – you'll pay for every click that is made.
Pay Per Click marketing is run like an auction and the highest bid per click is usually the winner although other factors come into play such as relevance/quality of the landing page, the keywords you're targeting and much more. However, the cost of the leads can be quite reasonable if there's not much competition,especially in local areas, and if the maximum bids are low.
If you need business straight away, then PPC advertising is an ideal solution to consider.
Positive Rank can provide PPC management for tradesmen looking to venture into PPC advertising or to improve their existing campaign. Our PPC specialist has the skills and experience to get the most out of your budget and can craft compelling copy to help convert those browsing the search engines to click and find out more about your services. By maintaining a negative keyword list, we can make sure that your advert is showing up for search terms with relevant intent for your business.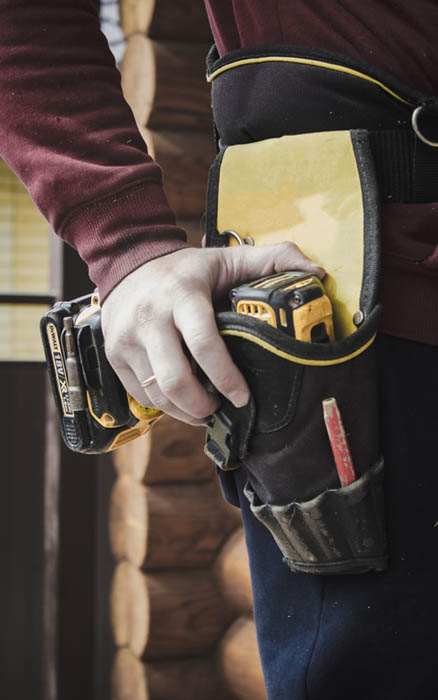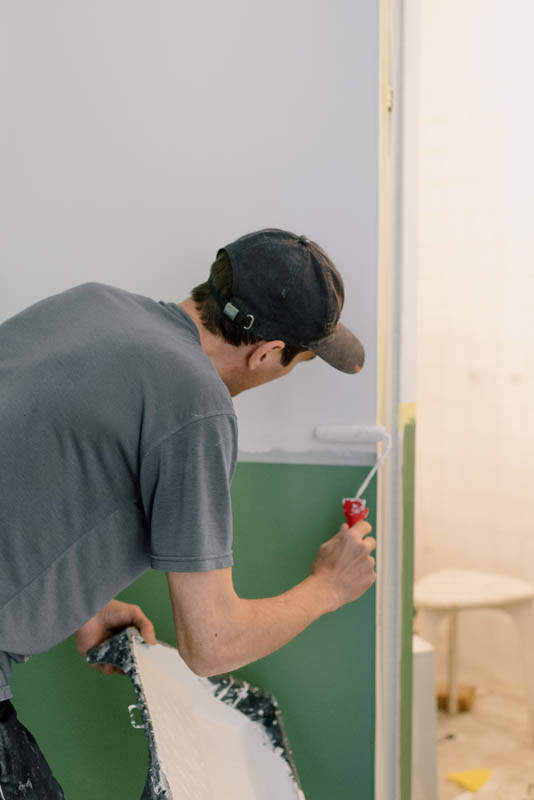 Whilst many web users search on Google and Bing for tradesmen, people also use social media to find the right tradesman for the job.
A Facebook page is an absolute must-have for any tradesman as long as they keep the page active. Whilst some Facebook users may be searching directly on Facebook, others may have found your website instead but will check social media to see if you're actively posting. A Facebook page that hasn't been updated in months could have a negative impact, so if you're looking to take advantage of social leads then it's important to stay active with regular posts.
If you're a kitchen fitter or a builder (a trade that provides aesthetically-pleasing work), then Instagram can also be a fantastic opportunity to explore. As this social media platform focuses on publishing images, it's the ideal place to show off photos of your work.
Keeping social media profiles active can be a time-consuming task, especially if you're busy with work or aren't too technical to run it yourself.
Positive Rank can provide social media management for tradesmen by actively posting to your social media profiles to keep followers updated with your work.
We can even manage paid social media advertising to improve your reach and target potential customers who may not be aware of your business. This is similar to Pay Per Click advertising but focuses on targeting users within the specific social media platform instead of on the search engine results. This can be great for brand awareness or retargeting individuals who've been to your website previously. It's also a brilliant way of highlighting your work or special offers to a specific demographic who may be interested in what services you have to offer them.
Contact Us About Our Services
Opening hours
Monday - Friday: 10am - 5pm
Saturday - Sunday: Closed
LOCATIONS COVERED
Throughout United Kingdom, including Leigh, Wigan, Lancashire and Greater Manchester.