Social media is just an app click away which is why so many of us spend hours per day, scrolling, liking and commenting on the latest posts, memes and videos shared by the community. Millions of people across the globe are engaged on social media which is exactly why you should be marketing your business on these platforms.
Showcasing your service to an audience that is sitting there, ready and waiting, is the perfect way to gain brand awareness and brand recognition.
Social media, when utilised properly, can be used to harness a loyal following, keeping them up-to-date with your business, as well as providing an introduction to those who've yet to use your services.
Think to yourself: "have I ever searched for a business on Facebook or asked for a recommendation on Twitter?"
With our social media marketing service, we can take away the time-consuming hassle of managing multiple social media platforms for your company so you can concentrate your efforts on running your business.
We Can Promote Your Business On…
Twitter
With a limit of 280 characters, Twitter is best for short and sweet, retweetable messages that can be consumed easily. With the options to create threaded tweets and upload images and videos that improve the reshare value, you can tap into the audience when they're most active on Twitter. Using relevant hashtags can help you to be found by those with an interest in your service.
Paid advert 'promotional' tweets can be used to reach a greater audience which is especially useful for creating brand or product awareness.
Facebook
Facebook allows you to create a dedicated business page in which to build a loyal following and connect with your audience. With the capability to post images, videos, status updates and carousel-type posts, there's so many different ways to engage new and existing followers of your brand so they can keep updated with your business.
However, to fully reach everyone who's "liked" your page, you'll need to put some advertising budget behind the campaign otherwise you'll only reach a limited audience organically.
Instagram
Instagram is all about utilising imagery and video to connect with your audience. If you have a business that is extremely visual, for instance fashion, home interiors, creative or fitness, then these are prime for capturing an audience on Instagram. From posts to the feed to Insta stories, to IGTV videos and Live, there's a variety of post types to choose from and that's just organic!
Take things to the next level with Instagram advertising to help expand your reach and create awareness for your brand, product launch or special offers!
Pinterest
Pinterest is a social platform that's centred around lifestyle and fashion inspiration. Whether you're looking to share recipes, home decor tips or the latest summer outfit ideas, Pinterest brings together a community that loves to pin and share eye-catching and inspirational imagery – images that can be clicked on and directed to your website!
If your business offers products or a service that is visually-stimulating, then Pinterest is a fantastic way of creating brand awareness and helping to generate traffic to your website.
Comprehensive Social Media Marketing in the UK
Organic
Social Media Marketing
Organic social media marketing is the term given to social media posts that don't require payment to the social media platform in order to be published. This can encompass status updates, publishing engaging videos and images, setting up an online shop on Facebook and Instagram, and posting in groups.
Organic social media marketing is a fantastic way of keeping your business active and present on social media. When someone is looking to make a purchase from your business or hire your services, they may look to social media to see if you're still active as a company. Having an updated profile, with posts promoting your business or even answering queries, offers reassurance, with some customers preferring to reach out via social media rather than phone or email.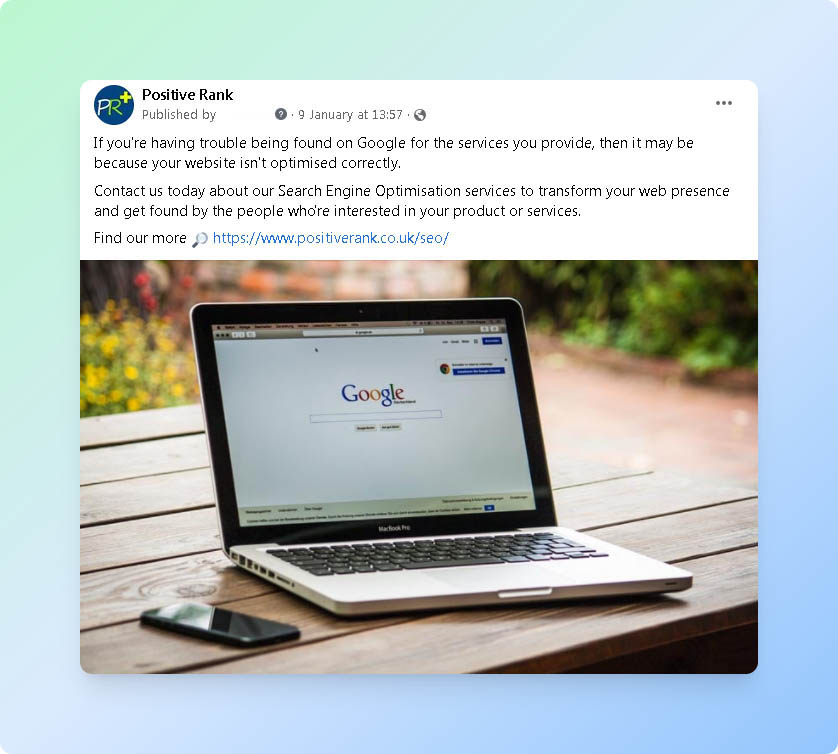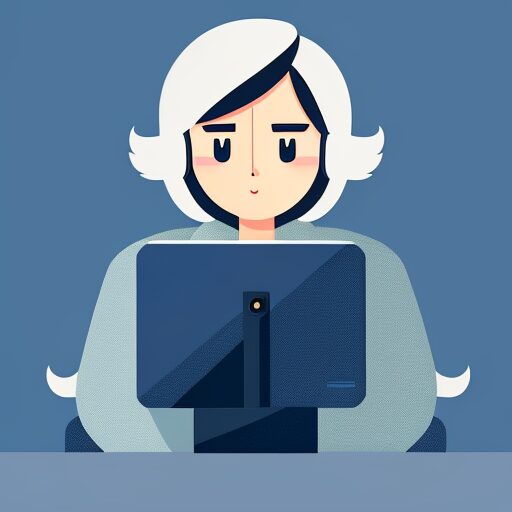 Paid
Social Media Marketing
Paid social media marketing is another phrase for advertising on social media. Whether you're looking to promote your latest product, an upcoming event or simply create brand awareness about your company, then social media advertising could be just what you need.
At Positive Rank, we have the expertise to properly utilise the advanced advertising management suite of tools on these platforms, which allows us to narrow down your audience to target end users who are relevant to your business.
By targeting specific demographics, from age groups to location, we can put your advert in front of the audience who care about what your business has to offer.
We can track, monitor and identify which campaigns are producing the conversions you desire in order to achieve the best results for your budget.
Social Media Marketing Services Tailored To Your Business
By discussing the goals of your campaign right at the beginning, we can tailor our social media strategy for your business and measure the performance throughout in order to deliver a social media package that's right for you.
With monthly reports, you'll see exactly how your social media marketing is performing.
If you'd like Positive Rank digital marketing agency to take control of your social media presence, contact us today.
Contact Us About Our Services
Opening hours
Monday - Friday: 10am - 5pm
Saturday - Sunday: Closed
LOCATIONS COVERED
Throughout United Kingdom, including Leigh, Wigan, Lancashire and Greater Manchester.